About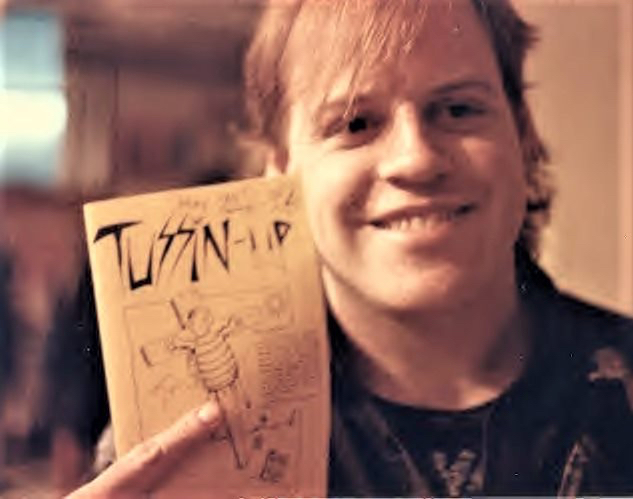 From 1985 until his untimely death in 1990 (I believe) my friend Steve Millen produced the occasional, and always hilarious, humor 'zine called "Tussin Up". After a few requests, I've decided to scan and post all of the Tussins I have as a sort of memorial to Steve. Extra special thanks to Kate Matthew of San Francisco for immediately sending me the two missing issues, #2 and #4! Let's hear it for Kate! She was involved in one of the other great Bloomington 'zines, Mickey's Pink Butthole, which I'm also considering archiving. She publishes her own comic 'zine, "Stinkin' Happy", whch is pretty damn great. You can reach her here.
Feel free to contact me if you have questions about his material. There may or may not have been a posthumous issue published after #10 – I was told that Steve had some boards pasted up but I never saw a copy. If you know the story on this, please let me know!
UPDATE (2003): so far it seems unlikely that this is true. More info is welcome, however!
The zines are hosted as single-page image files in three sizes: thumbnail, larger, and original size. The originals I'm posting are a shade under 1200 pixels wide and weigh in at around 300k. The largest-scale images should be suitable for printing.
UPDATE (2015): in 2015 I was contacted by a Dutch academic interested in obtaining the scan set as a part of his PhD research materials in PDF form. I hadn't ever cast the files in that format but did supply him with the imageset. He kindly sent it back in PDFs and I have added them to the archive, linked below. Here's a link to the whole archive as PDFs in a zipfile, about 70mb.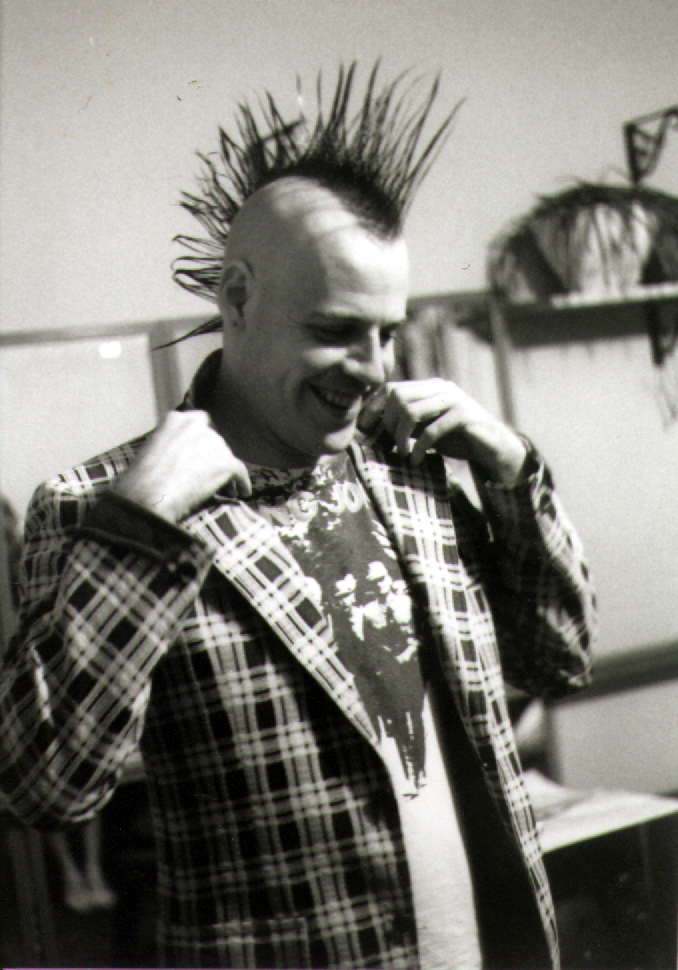 UPDATE (2022): In February 2022 I implemented a daughter project of this site, zines.whybark.com, and after some consideration decided on a refresh of this site as well, which sees twenty years on the internet in March of this year. The old format used frames and linked at first to albums of page images presented using simple self-hosted image-presentation systems such as Gallery. You can still access the last Gallery-hosted albums but I won't be maintaining them.

As I was working on this I noticed that in the course of various site rebuilds the correct page order for many of the Tussins had become scrambled and I have attempted to address that in this project as well.
At the moment I won't offer commentary, context, or credits on the zines – I figure if you were there, you know as much as I do. If you weren't it's not at all unlikely that the people lampooned herein appreciate their privacy.
I once wrote and drew a comic called The Unexpected Beret which features a narrator based on Steve. I finished it just as I heard of his death, so he never had a chance to see it. I think he'd have enjoyed it. I hope you enjoy Steve's sense of humor as much as I did growing up.
Mike Whybark
March 2002
September 2015
February 2022